Curated Content from
Character Day Partners
Several of our amazing partners have curated content specifically for Character Day. There is content for all different ages, and it includes films, discussion materials, apps, and more. Enjoy!
For a Younger Audience:

ClassDojo is a classroom communication app that helps parents, teachers, and kids share in all the great stuff that happens at school. Together with Stanford, Harvard, and Yale they've created videos and activities to help kids develop important skills like growth mindset, empathy, and mindfulness — all of which can be used in school or at home. Find them HERE and share with your students today!


Teaching kids character strengths and life skills is an important job of parents, caregivers, and teachers. Use this resource from Common Sense Media to learn more about character strengths, tips for using media to bolster them, and recommendations for media for the whole family.

Learn about fixing the world with two magical "sparks" named Gabi and Rafael who live in a playhouse in the clouds and help out a regular family that makes a lot of meshuga (silly) mistakes. Start your mensch training here.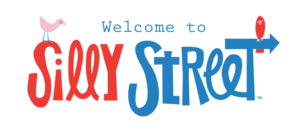 Silly Street put together some printable Character Building materials that you can use in the classroom or at home. Find them here.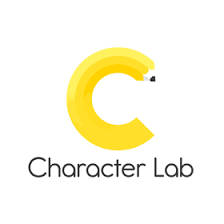 Character Lab has created a wonderful collection of tools you can use to explore different strengths, which they've clustered into three groups: Strengths of Heart, Strengths of Mind and Strengths of Will. More here.
For All Audiences:

Influence Film Club is an online platform that recommends great documentaries and supports at-home film clubs. Each month they select a documentary as their featured film. With its film of the month, film discussions guides, and curated playlists of docs, Influence Film Club extends the conversation while suggesting ways to get involved.
For Character Day, they put together a powerful playlist of films that exude character through and through, investigating the essence of what makes us each human in our unique ways. Find their Character Day film playlist here.

SmartFeed has curated a selection of short films and long form videos for Character Day that are a perfect watch to get inspired! From Kid President to SheHeroes, check out their full lineup.

Gratitude Revealed is on a mission to prove that gratitude can change the world. Check out their film and their gratitude lab on their website!

Nearpod created downloadable lesson plans curated for Elementary School, Middle School and High School. Download them here.