50/50 Day
Global Q&A Speakers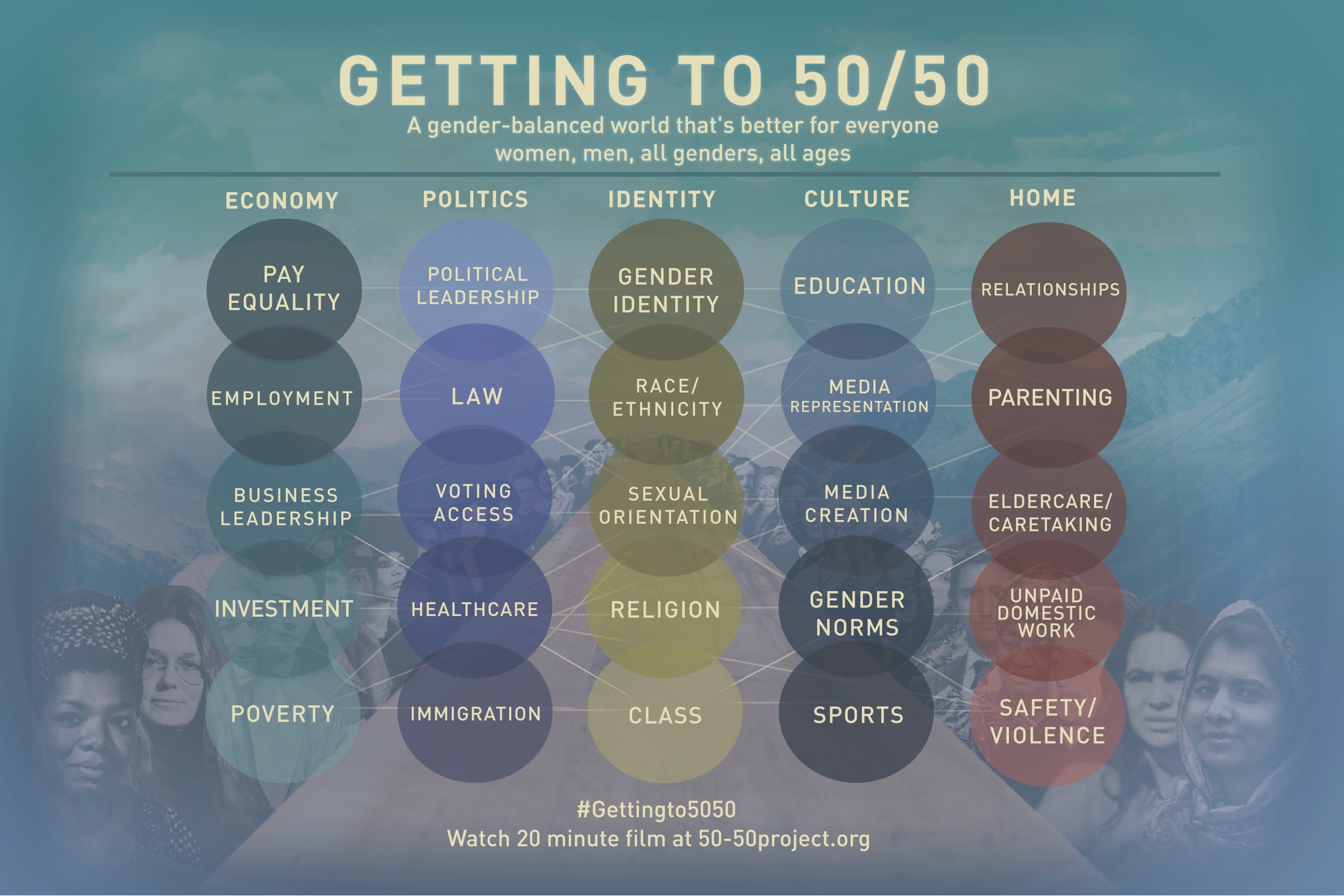 Above: The range of topics covered in the50/50 Day Global LiveCast Q&A.
Below: The incredible lineup of speakers, panelists, and contributors who participated in 50/50 Day. Programming was live for 18 hours. Watch all interviews here.
Interviewers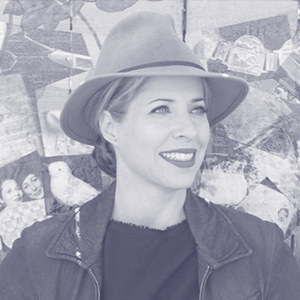 Tiffany Shlain, Co-founder 50/50 Day & Director of 50/50 film
Tiffany Shlain is an Emmy-nominated filmmaker, founder of The Webby Awards and co-founder of 50/50 Day. Her films and work have received over 80 awards and distinctions including premieres at The Sundance Film Festival, a Disruptive Innovation Award from Tribeca Film Festival, inclusion in NPR's list of best commencement speeches and The US State Department's American Film Showcase. She runs Let it Ripple Film studio and is a Henry Crown Fellow of The Aspen Institute. @tiffanyshlain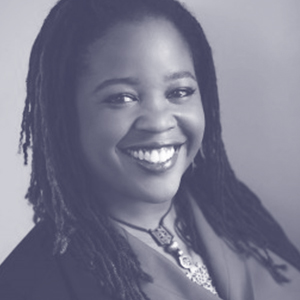 Farai Chideya, Lead Interviewer for 50/50 Day
Farai Chideya is a reporter, political and cultural analyst, educator, and Let It Ripple Board member. She has worked in all media formats, and traveled worldwide to report, learn, and explore. She has covered every Presidential election since 1996 for outlets including CNN and NPR. Chideya is currently a fellow at Harvard's Shorenstein Center on Media, Politics and Public Policy, studying newsroom diversity and best practices in political reporting. She is the author of six books including The Episodic Career. @farai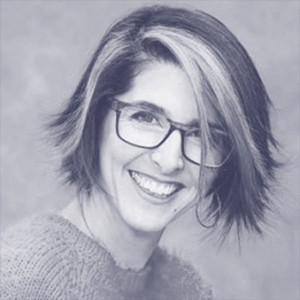 Julie Hermelin, co-founder of 50/50 Day and co-creator 50/50 Film
An award winning filmmaker, entrepreneur and activist, Julie Hermelin was a creative producer on the Emmy-nominated AOL Original series The Future Starts Here with @TiffanyShlain, co-founded the social recommendation site, Momstamp and, executive produced the pro-choice benefit compilation, "Spirit of '73: Rock for Choice." Julie leverages her social network for social change, founding and chairing The XX Fund, a women's philanthropic collective that supports non-profits for LA's most vulnerable women and girls. @juliehermelin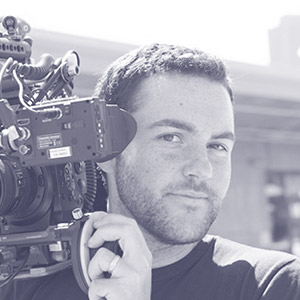 Sawyer Steele, Co-Creator of 50/50 Day and 50/50 Film
Sawyer Steele is an Emmy-nominated producer and Head of Productions and co-founder of Let it Ripple. He has co-produced, co-written, and co-edited several award-winning films including 50/50, Connected: An Autoblogography about Love, Death, and Technology, and many more. He also produced and co-wrote the Emmy-nominated AOL Original series The Future Starts Here, which includes an episode TransBoom, where he shares his experience being transgender. He and Tiffany Shlain co-founded both Character Day and 50/50 Day. @sawyersteele
Speakers, Panelists, and Contributors
Listed in alphabetical order by last name.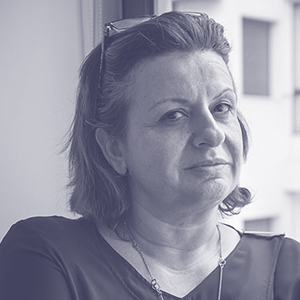 Lina Abou-Habib (Lebanon), Executive Director of Women's Learning Partnership and MENA Advisor for Global Fund for Women,
10:45amPT/1:45pmET
Lina Abou-Habib is an expert in mainstreaming gender in development policies and building capacities for it in regional, international agencies and public institutions.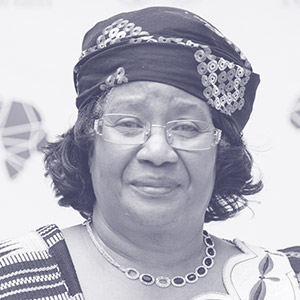 The Honorable Joyce Banda, Former President of Malawi
6:00amPT/9:00amET
An entrepreneur, activist, politician, and philanthropist, Her Excellency Dr. Joyce Banda was also the President of the Republic of Malawi (2012-2014). She was Malawi's first female president and Africa's second. Voted as Africa's most powerful woman by Forbes Magazine for two years running and voted as one of the most powerful women in the world, Her Excellency Dr. Joyce Banda is a champion for the rights of women, children, the disabled, and other marginalized groups. @drjoycebanda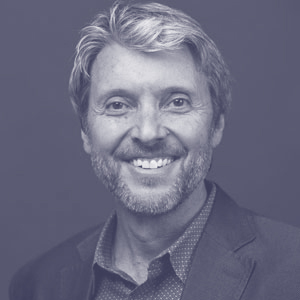 Gary Barker, President & CEO, Promundo
Co-Founder, MenCare and MenEngage
12:30pmPT/3:30pmET
Gary Barker is President and CEO of Promundo. He has conducted global research and program development around engaging men and boys in gender equality and violence prevention, and is a leading voice to establish positive, healthy dynamics between men and women. Gary is the co-founder of MenCare, a global campaign to promote men's involvement as equitable, non-violent caregivers, and co-founder of MenEngage, a global alliance of more than 600 NGOs and UN agencies working toward gender equality. @promundo_us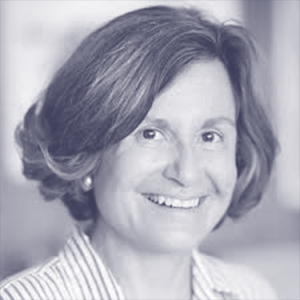 Diana Barrett, President of the Fledgling Fund
2:45pmPT/5:45pmET
Diana Barrett founded Fledgling in 2005 after a long career at Harvard University, where she taught in both the Harvard Business School (HBS) and the School of Public Health, and was a member of the Social Enterprise group teaching Business Leadership in the Social Sector and executive programs. Fledgling provides an opportunity for her to focus on innovative approaches to complex social issues including the use of media to ignite social change. @dianafledgling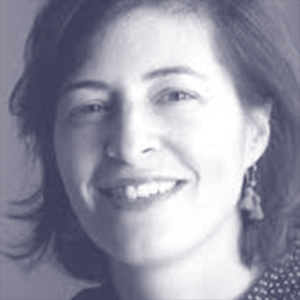 Julie Parker Benello, Founder and Managing Director of Gamechanger Films
2:45pmPT/5:45pmET
Gamechanger is an equity fund that invests in independent narrative films by women directors. Julie previously served as Executive Producer on a host of award-winning and critically acclaimed films, including Jill Soloway's 2013 Sundance award-winning debut feature, Afternoon Delight, Dee Rees's feature Pariah, and Leigh Janiak's debut horror film Honeymoon. Julie is a member of the Board of Directors of the Global Fund for Women, the San Francisco Film Society, and the Gruber Family Foundation. @chickeneggpics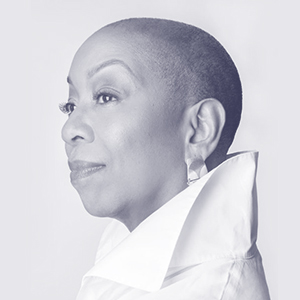 Isisara Bey, Artistic Director, March on Washington Film Festival, Public Speaker
Panelist, National Museum of Women in the Arts, DC
6:40pmPT/9:40pmET
Isisara Bey is a public speaker who focuses on leadership and personal empowerment. She is also Artistic director of the March on Washington Film Festival at the National Museum of Women and the Arts. Bey has served on many corporate boards, and with Sony Music Entertainment, she was the secretary for the Congressional Black Caucus board. She organized the Congressional Tri-Caucus retreat, a consortium of the Congressional Black, Hispanic, and Asian & Pacific Islander Caucus members. @isisarabey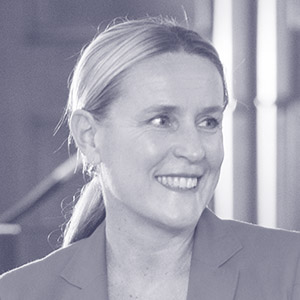 Iris Bohnet, Professor, Harvard Kennedy School
7:30amPT/10:30amET
At Harvard, Iris Bohnet is working to improve decision-making in organizations and society, often with a gender or cross-cultural perspective. She is the author of What Works: Gender Equality by Design. Bohnet served as the academic dean of the Kennedy School, is the director of the Women and Public Policy Program, co-chair of the Behavioral Insights Group, an associate director of the Harvard Decision Science Laboratory, and the faculty chair of the executive program "Global Leadership and Public Policy for the 21st Century" for the World Economic Forum's Young Global Leaders.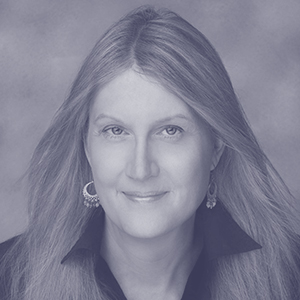 Jennifer Finney Boylan, Best-Selling Author, Co-Chair of Board of Directors, GLAAD
7:45amPT/10:45amET
Jennifer has been a contributor to the op/ed page of the New York Times since 2007, and a Contributing Opinion Writer since 2013. She is the first Anna Quindlen Writer in Residence at Barnard College, and Special Advisor to the President of Colby College in Maine. A nationally known advocate for civil rights, she has authored 15 books, and her 2003 memoir, She's Not There: a Life in Two Genders was the first bestselling work by a transgender American. @jennyboylan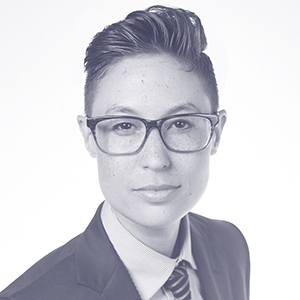 Dom Brassey, (she/her) VP, Lesbians Who Tech
11:00amPT/2:00pmET
Dom Brassey leads growth for Lesbians Who Tech + Allies, a global community of 25,000+ queer women and gender nonconforming people in tech. Lesbians Who Tech organizes events to promote the leadership and influence of LGBTQ women in tech, and is committed to helping the tech sector reflect the diversity and talent of America. Brassey worked with gender-nonconforming clothing startup Saint Harridan, and taught prison education programs in San Quentin and Alameda County Juvenile Hall. @domlet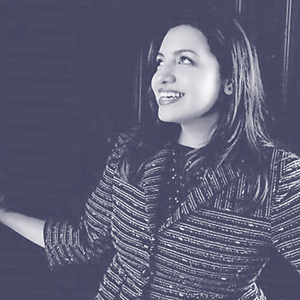 Araceli Campos, President, City of LA Commission on the Status of Women
Panelist, Neuehouse, Los Angeles, 7:10pmPT/10:10pmET
Araceli Campos is the President of the City of Los Angeles Commission on the Status of Women (CSW) and served as Corporate Counsel at the Mexican American Legal Defense and Educational Fund (MALDEF), a leading national Latino civil rights organization, helping MALDEF further its mission of advancing the civil rights of the nation's Latino community through advocacy, community education, and litigation.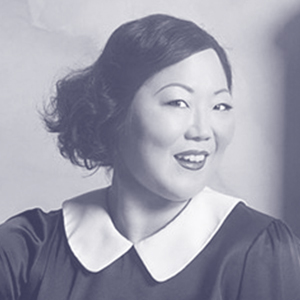 Margaret Cho, Activist and Comedian
12:00pmPT/3:00pmET
Margaret Cho could be called the "Queen of all Media" having conquered the worlds of film, television, books, music and theatre. Her socially aware brand of comedy has made her both a thought leader as well as a teacher to those with open minds and open hearts. Margaret is widely recognized for her charitable work with gay rights, anti-bullying campaigns and the homeless community. @margaretcho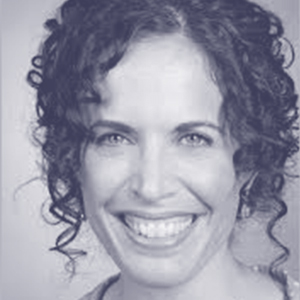 June Cohen, CEO/Co-Founder of WaitWhat
Former Executive Producer, TED
11:30amPT/2:30pmET
June Cohen is CEO & Co-Founder of WaitWhat, a first-of-its-kind content incubator that develops original media properties. Their first podcast, Masters of Scale (Twitter: @MastersofScale) launched last week and is currently the world's #1 Business podcast. It's also the first American show to commit to a 50/50 gender balance. Previously, June headed up media for TED, launching TED Talks in 2006, and growing them to 1 billion views/year. She co-hosted the flagship conference and co-founded TEDWomen. Previously, she was VP of Content at Wired Digital. @junecohen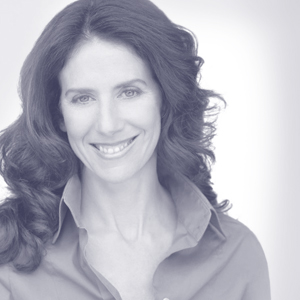 Nancy L. Cohen, Author, Historian, National Expert on Gender and American Politics
Panelist, Neuehouse, Los Angeles, 7:10pmPT/10:10pmET
Nancy Cohen is the author of four books, most recently Breakthrough: The Making of America's First Woman President. Nancy's articles and political commentary have been published in the Los Angeles Times, the Washington Post, and Ms. Magazine, among others, and she has appeared on MSNBC, NPR and many other broadcasts. @nancylcohen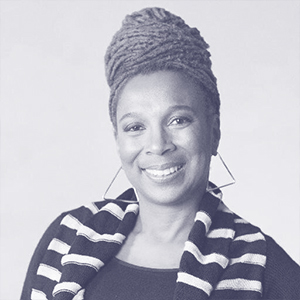 Kimberlé Crenshaw, Co-Founder & Executive Director of AAPF, Professor of Law at UCLA and Columbia Law School
6:30amPT/9:30amET
Kimberlé Crenshaw is a leading authority on Civil Rights, Black feminist legal theory, Critical Race Theory, and race, racism and the law. Crenshaw's groundbreaking work on "Intersectionality" has traveled globally and was influential in the drafting of the equality clause in the South African Constitution. Crenshaw is the co-founder and Executive Director of the African American Policy Forum, a gender and racial justice legal think tank, and the founder and Executive Director of the Center for Intersectionality and Social Policy Studies at Columbia Law School. @sandylocks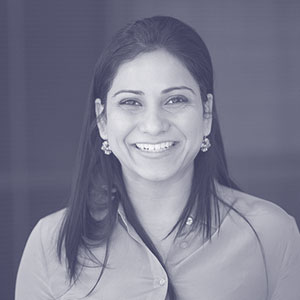 Roopa Dhatt, Co-Founder, Women in Global Health
10:00amPT/1:00pmET
Roopa Dhatt is a physician by training and an advocate by principle, striving for greater gender equity, health and well-being for all people through working in global health. She is the co-founder of Women in Global Health, a movement that strives to bring greater gender equity to global health leadership. She also serves as the Initiative Director for the Women Leaders in Global Health Initiative (WLGHI), hosted by Global Health Council. @roopadhatt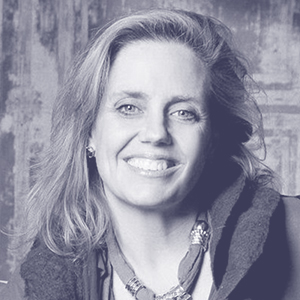 Geralyn Dreyfous, Co-Founder, Impact Partner Films
2:45pmPT/5:45pmET
Geralyn Dreyfous co-founded Impact Partners Film Fund with Dan Cogan, bringing together financiers and filmmakers to create great films that entertain audiences, enrich lives, and ignite social change: since its inception, IP has been involved financing over 70 films. Geralyn's independent executive producing and producing credits include the Academy Award winning Born Into Brothels. Geralyn is the Founder and Board Chair of the Utah Film Center, a non-profit that curates free screenings and programs throughout Utah.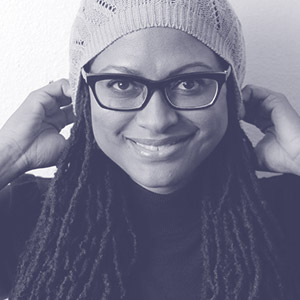 Ava DuVernay, Writer, Producer, Director and Distributor of Independent Film
9:20amPT/12:20pmET
Nominated for the Academy Award and winner of the BAFTA for Best Documentary, Ava DuVernay's 13TH is one of the most critically-acclaimed films of 2016. In 2015, DuVernay directed the historical drama SELMA, which garnered four Golden Globe nominations and two Academy Award nominations, including Best Picture. Her current directorial work includes the award-winning dramatic television series Queen Sugar; and the Disney feature film A Wrinkle in Time. @ava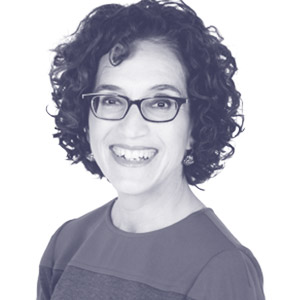 Jane Eisner, Pioneer in Journalism, Editor-in-Chief, The Forward
8:30amPT/11:30amET
Jane Eisner, a pioneer in journalism, became editor-in-chief of the Forward in 2008, the first woman to hold the position at the influential Jewish national news organization. Under her leadership, the Forward readership has grown significantly and has won numerous regional and national awards for its original journalism, in print and online. Eisner's editorials have also have won national and regional awards. @jane_eisner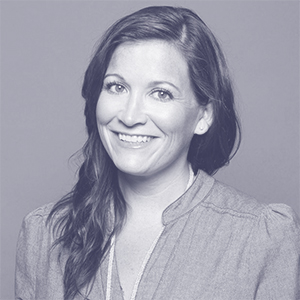 Amy Emmerich, Chief Content Officer, Refinery29
Panelist, Refinery29, 2:00pmPT/5:00pmET
Amy Emmerich is the chief content officer at Refinery29, the leading digital lifestyle media company for women. She has more than 20 years of experience developing content and programming for brands including Refinery29, MTV Networks, Travel Channel, and Vice Media. An award­ winning producer, she has a full spectrum of production and development experience across platforms, including linear television, digital video, and emerging social media. @emmerschmidt
Gloria Feldt, President & Co-Founder, Take The Lead
7:00amPT/10:00amET
Gloria Feldt is a New York Times bestselling author and co-founder and president of Take The Lead, which prepares, develops, inspires, and propels women to take their fair and equal share of leadership positions across all sectors by 2025 through training, mentoring, role modeling, and thought leadership. She's a sought-after keynote speaker, contributes to publications including Time/MOTTO and Fast Company, and her best-selling books include No Excuses: 9 Ways Women Can Change How We Think About Power. @gloriafeldt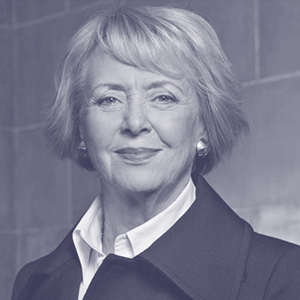 The Honorable Vigdis Finnbogadóttir, Former President of Iceland
9:00amPT/12:00pmET
With her election as President of Iceland in 1980, Vigdis Finnbogadóttir became the first female president in the world. She was reelected three times and retired in 1996. After her presidency, she became founding chair of the Council of Women World Leaders. In 1998, she was appointed president of the United Nations Educational, Scientific and Cultural Organization World Commission on the Ethics of Scientific Knowledge and Technology.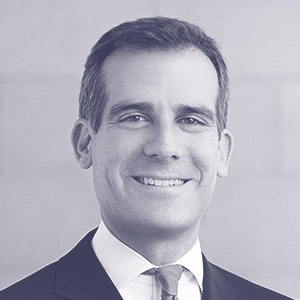 The Honorable Eric Garcetti, Mayor of Los Angeles
Video Contributor
Eric Garcetti is the current mayor of Los Angeles. He was first elected mayor in 2013, and won reelection in the 2017 election. Garcetti is the city's first elected Jewish mayor, as well as its youngest and second Mexican American mayor in over a century. In 2015, Garcetti became the first mayor of a major American city to sign a $15 minimum wage law, which began to gradually take effect beginning in 2016. @MayorofLA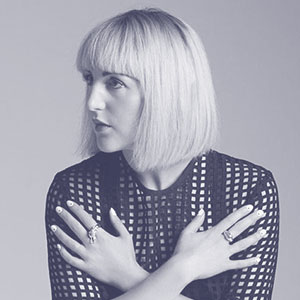 Piera Gelardi, Executive Creative Director, Refinery29
Panelist, Refinery29, 2:00pmPT/5:00pmET
Piera Gelardi is Executive Creative Director and co-founder of the award-winning digital media company, Refinery29. She and her team have won numerous awards and honors including CLIO Image, Webby's, Digiday Publishing, and spots on both Inc 500 and Fast Company's lists of most innovative companies. Piera was recently honored as one of Ad Age's 50 Most Creative People of the year. @pieraluisa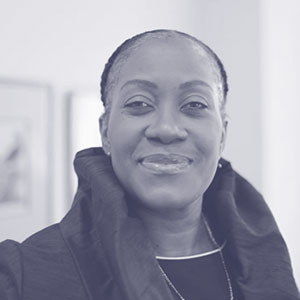 Wanda Holland Greene, Educator, Head of Hamlin School, 5:30amPT/8:30amET/1:30pmGMT
Panelist, Lucasfilm, San Francisco, 7:45pmPT/10:45pmET
Wanda Holland Greene is Head of The Hamlin School in San Francisco, and is on the board of trustees for Columbia University. Ms. Holland Greene has focused careful attention on academic and ethical excellence, gender equity, performance evaluation, diversity and inclusion, health and wellness, and global citizenship.  As a member of the faculty of the National Association of Independent School's Aspiring Heads Fellowship, she is a fierce advocate and sponsor for women and people of color who seek positions of leadership in education. @whollandgreene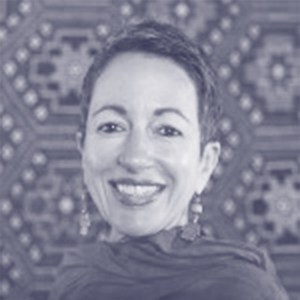 Leila Hessini, Head of Strategic Grant Making and Movement Building, Global Fund for Women
Panelist, National Museum of Women in the Arts 6:40pmPT/9:40pmET
Leila Hessini is a global feminist leader and activist with over twenty years of advocacy, grantmaking, and organizing experience. Over the past two decades, she has worked in partnership with feminist and women's networks, community-based organizations, government officials and UN representatives across five continents to promote women's human rights. Her global experience is informed by extensive residency in Egypt, Morocco, France, and the United States. @hessinileila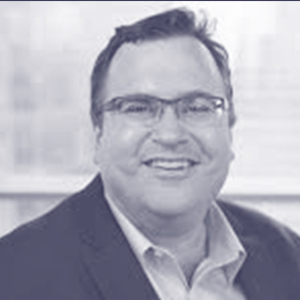 Reid Hoffman, Co-Founder of LinkedIn
Partner at Greylock Partners
11:30amPT/2:30pmET
An accomplished entrepreneur, executive, and investor, Reid Hoffman has played an integral role in building many of today's leading consumer technology businesses. In 2003 he co-founded LinkedIn, the world's largest professional networking service. In 2009 he joined Greylock Partners. He currently serves on the boards of Airbnb, Edmodo, Convoy, Blockstream and a few early stage companies still in stealth. In addition, he serves on a number of not-for-profit boards, including Kiva, Mozilla Corporation, Endeavor, and CZI Biohub. He is the co-author of two New York Times best-selling books: The Start-Up of You and The Alliance, and host of the new audio series, Masters of Scale, which is the first American show to commit to a 50/50 gender balance with guests. @reidhoffman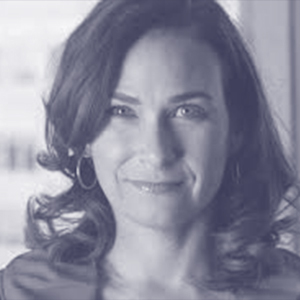 Ilyse Hogue, President of NARAL Pro-Choice America

9:30amPT/12:30pmET
During her tenure at NARAL, Ilyse has pushed the conversation around abortion access to be one of fundamental human rights and self determination for women. She has served as Co-Director of Friends of Democracy and as Senior Adviser to Media Matters for America. From 2006- 2011, Ilyse was Director of Political Advocacy and Communications for MoveOn.org. In her over five years at MoveOn, she was responsible for shaping political strategy and developing communications initiatives to give MoveOn's five million members a voice in Washington.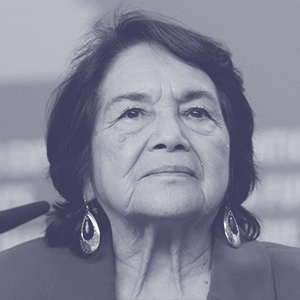 Dolores Huerta, President and Founder of the Dolores Huerta, President of Huerta Foundation for Community Organizing
2:30pmPT/5:30pmET
Dolores Huerta is a union leader and an activist for the rights of farm workers and women. In 1962 she and Cesar Chavez founded the United Farm Workers union where she played a critical role in the union's accomplishments for four decades. In 2003, she established the Dolores Huerta Foundation for grassroots community organizing. The Dolores Huerta Foundation is connecting groundbreaking community-based organizing to state and national movements to register and educate voters; advocate for education reform; bring about infrastructure improvements in long-neglected communities; advocate for greater equality for the lesbian, gay, bisexual, and transgender community; and create a strong leadership development pipeline. @DoloresHuerta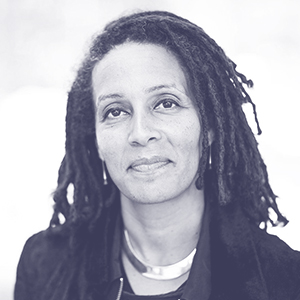 Tabitha Jackson, Director, Documentary Film Program, Sundance Institute
6:00pmPT/9:00pmET
With over 20 years experience in the field, Tabitha Jackson is an award-winning commissioning editor and producer of documentary and non-fiction work. Jackson has extensive experience in producing nonfiction work for multiple platforms, arts advocacy and outreach, building creative partnerships and team management. Jackson recently served as Commissioning Editor, Arts, Channel 4 Television based in London, where she supported and championed the independent and alternative voice, and sought to find fresh and innovative ways of storytelling. @tabula4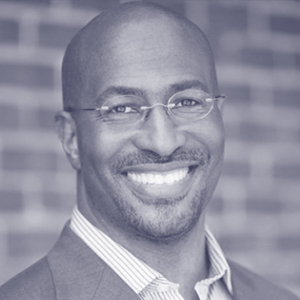 Van Jones, Activist, CNN Political Commentator, and Author
Video Contributor
A regular CNN commentator, Van Jones is a founder of Dream Corps, Rebuild The Dream, Green For All, the Ella Baker Center for Human Rights, Color of Change and #cut50, a bipartisan initiative to reduce the number of people in prisons and jails. He is the author of two best-selling books, The Green Collar Economy and Rebuild the Dream, with the latter chronicling his journey from an activist to a policy advisor to President Obama. @vanjones68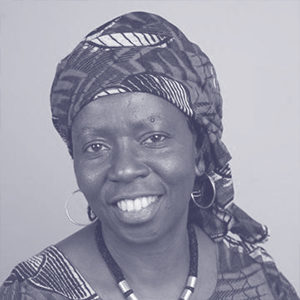 Musimbi Kanyoro, President & CEO, Global Fund for Women
10:30amPT/1:30pmET
Dr. Musimbi Kanyoro is globally recognized for her leadership in health, development, human rights, and philanthropy for communities, specifically for women and girls. She is President and CEO of Global Fund for Women, one of the world's leading publicly-supported foundations for gender equality, which has invested in nearly 5,000 grass-roots women's groups and movements in 175 countries. Dr. Kanyoro has written and published extensively on matters affecting the lives of women and children and has received several recognition awards. @mkanyoro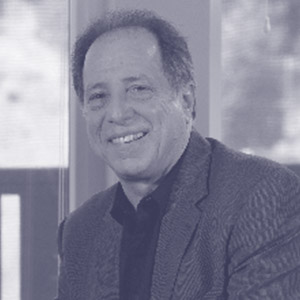 Michael Kimmel, Author and Founder of The Center for the Study of Men and Masculinities, Stony Brook
8:00amPT/11:00amET
Michael Kimmel is one of the world's leading experts on men and masculinities. He is the SUNY Distinguished Professor of Sociology and Gender Studies at Stony Brook University. Among his many books are Manhood in America, Angry White Men, The Politics of Manhood, The Gendered Society and the best seller Guyland: The Perilous World Where Boys Become Men. With funding from the MacArthur Foundation, he founded the Center for the Study of Men and Masculinities at Stony Brook in 2013. @michaels_kimmel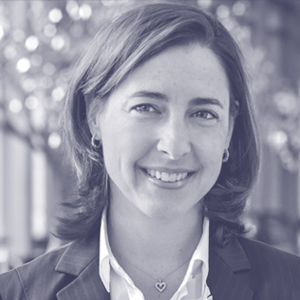 Stéphanie Leblanc, Pricewaterhouse Coopers, Partner, CPA, CA, CIRP

1:45pmPT/3:45pmET
At PwC, Stéphanie is financial advisor to upper management, and assists them in the development and implementation of their financial strategies to ensure successful business plans. Stéphanie manages PwC Montreal's ProfessionnELLES group, an initiative to promote female personnel. She is a member of the Association of Québec Women in Finance, an executive committee member of Montréal's International Women's Forum and, a cofounder of Premières en Affaires, an independent business publication that highlights successful business women.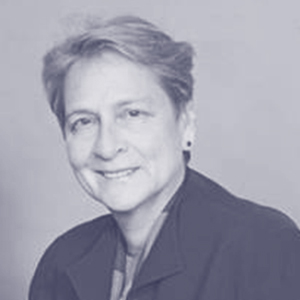 Laura Liswood, Secretary General, UN Council of Women World Leaders
Panelist, National Museum of Women in the Arts
6:40pmPT/9:40pmET
Laura Liswood is the Secretary General of the Council of Women World Leaders, which is composed of women presidents, prime ministers, and heads of government. Liswood co-founded the Council with President Vigdís Finnbogadóttir of Iceland. Laura was also named Managing Director, Global Leadership and Diversity, for Goldman Sachs. Working on issues of globalization and workforce diversity, she was a Senior Advisor to the firm from 2002-2016. @lauraliswood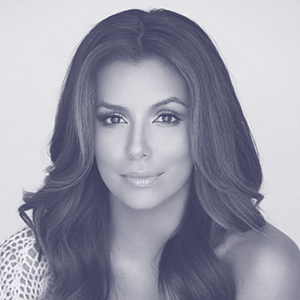 Eva Longoria, Actress, Philanthropist, Founder of The Eva Longoria Foundation
11:00amPT/2:00pmET
Well-known as an actress, Eva Longoria is also a passionate activist committed to improving the lives of Latinos and children. She produced Harvest – a documentary about child farm workers in the US and Latinos Living the American Dream – a film documenting the contributions of Latinos in America. She founded the Eva Longoria Foundation in 2012 to help Latinas build better futures and co-founded Eva's Heroes, a San Antonio nonprofit for developmentally disabled children. @evalongoria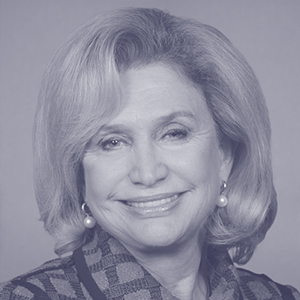 The Honorable Carolyn B. Maloney, US House of Representatives (NY, 12th CD)
1:30pmPT/4:30pmET
Congresswoman Maloney is a leader on women's issues, financial services, and the economy. Her career has been a series of firsts: she is the first woman to represent New York's 12th CD and NYC's 7th Council district, and to Chair the Joint Economic Committee. A champion for women's issues, Maloney helped pass legislation that targets sex trafficking; provides annual mammograms for women on Medicare; and, increases funding for law enforcement to process DNA rape kits. @RepMaloney

Paola Mendoza, Creative Director, March on Washington, Filmmaker
Being scheduled
Paola Mendoza, was named one of Filmmaker Magazine's 25 New Faces of Independent Film. Ms. Mendoza made her narrative directorial debut with Entre Nos, which had its world premiere at Tribeca Film Festival where it was awarded Honorable Mention. Ms. Mendoza began her career directing documentaries. Her feature documentaries Autumn's Eyes, and Without the King were embraced by the most prestigious film festivals around the world. @paolamendoza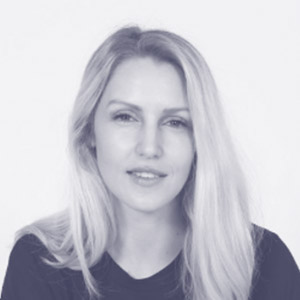 Ashley Merrill, CEO, Founder, Lunya
3:30pmPT/6:30pmET
Ashley Merrill is the CEO and Founder of Lunya, sleepwear for the modern woman.  Ashley is passionate about empowering women through education and business opportunity with a keen focus on impact investment in education and female entrepreneurship sector. Ashley holds a BA and MBA from UCLA Anderson. She currently resides in Santa Monica, CA with her husband and two children.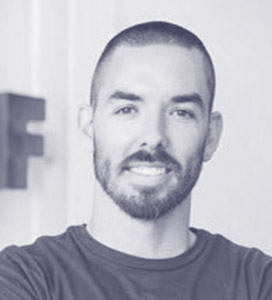 Marc Merrill, Co-Founder, CEO, Riot Games
3:30pmPT/6:30pmET
Marc Merrill is the Co-Founder and Co-CEO of Riot Games, the game developer and publisher behind League of Legends, the world's most-played online PC game. Marc co-founded Riot – along with Brandon Beck – in 2006 with the vision and commitment to drastically change the way video games are developed, delivered, and supported for players. Marc is also active in a number of non-profit organizations, including the Centrist Project and City Year Los Angeles. He resides in Santa Monica, CA with his wife and their two children. @marcmerrill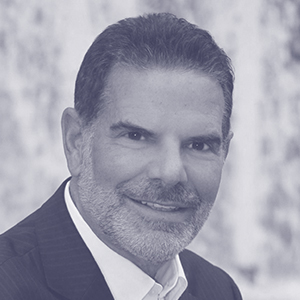 Jack Myers, Author, Media Ecologist, Film Producer, Best-Selling Author
4:00pmPT/7:00pmET
Jack Myers, author of The Future of Men: Masculinity in the Twenty-First Century, is a cultural visionary, award-winning documentary film producer, and founder of MediaVillage.com. He is also author of Hooked Up: A New Generation's Surprising Take on Sex, Politics and Saving the World, winner of the International Book Award for Youth Issues. He is one of the foremost global experts on the impact of technological advances on culture, society, business, advertising, marketing and human connections. @myersbiznet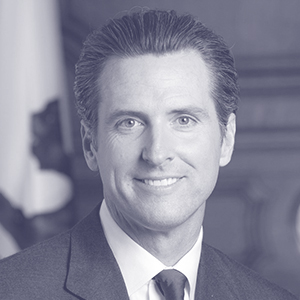 The Honorable Gavin Newsom, Lieutenant Governor, California

Video Contributor
Gavin Newsom has championed innovative public policies since entering office in 1997. As a member of the San Francisco Board of Supervisors, then as mayor of San Francisco and now as Lieutenant Governor of California, Newsom has been a political visionary on issues of equality, the environment, homelessness and healthcare. Policies he has initiated and implemented have been duplicated in cities across the nation. @gavinnewsom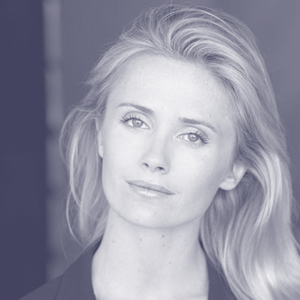 Jennifer Siebel Newsom, President and CEO, The Representation Project
Video Contributor
An advocate for women, girls, and their families, Jennifer Siebel Newsom is a filmmaker, speaker and President and CEO of the non-profit organization The Representation Project, a call-to-action campaign and media organization established to shift people's consciousness. She is the writer, producer and director of acclaimed films Miss Representation and The Mask You Live In. @jensiebelnewsom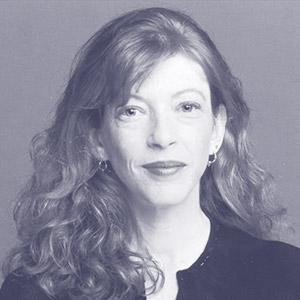 Susan Orlean, Journalist, Best-Selling Author
5:30pmPT/8:30pmET
A journalist and author, Susan Orlean has been a staff writer for The New Yorker since 1992, and has contributed articles to many magazines including Vogue, Rolling Stone, Esquire, and Outside. She is best known as the author of the 1998 book The Orchid Thief, which was adapted into the film Adaptation (2002). Meryl Streep received an Academy Award nomination for her performance as Orlean. @susanorlean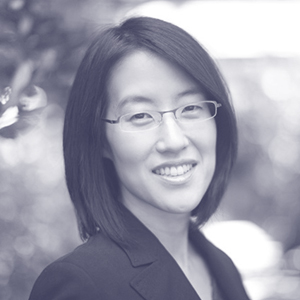 Ellen Pao, Diversity and Inclusion Officer, Venture Partner, Kapoor Capital
1:00pmPT/4:00pmET
Ellen Pao, J.D. is Chief Diversity and Inclusion Officer and Venture Partner at Kapoor Capital, where she is tasked with developing new strategies and initiatives to foster a more diverse, inclusive tech industry. Her focus is formulating strategies tech companies can use to improve their hiring and retention of women and minorities and other underrepresented groups. She is also co-founder of the diversity consulting non-profit organization Project Include. @ekp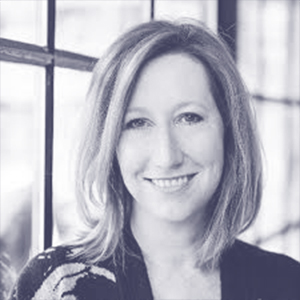 Keri Putnam, Executive Director, Sundance Institute
6:00pmPT/9:00pmET
Keri Putnam oversees all programs of the Sundance Institute, including the Feature Film Program, Documentary Film Program, Sundance Film Festival, and Native American and Indigenous Program. She is responsible for expanding the Institute's international work, initiating strategic partnerships, and growing the Institute's annual operating budget. Putnam also leads Institute initiatives to provide independent filmmakers with access to digital distribution through the Artist Services program and to lessen roadblocks for women in the independent sector via the Women Filmmakers Initiative. @kputnam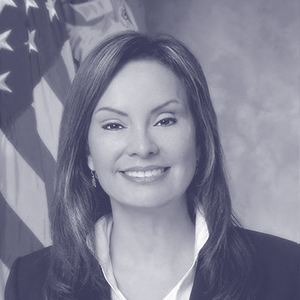 Rosie Rios, Former Treasurer of the United States
5:35amPT/8:35amET
Rosie Rios was the 43rd Treasurer of the United States, where she had direct oversight over the U.S. Mint and the Bureau of Engraving and Printing. Her signature has been printed on $1.2 trillion out of $1.4 trillion in circulation. She is known for leading efforts to place a portrait of a woman on the front of U.S. currency for the first time in the nation's history. Upon her resignation in 2016, she received the Hamilton Award, the highest honor bestowed in the U.S. Department of the Treasury. Treasurer Rios continues advocating for women and girls and has launched EMPOWERMENT 2020 at Harvard. @rosierios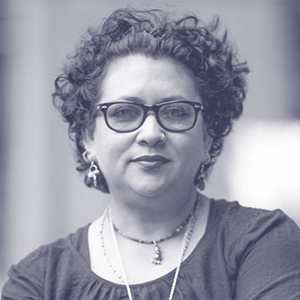 Sharon Bhagwan Rolls, Founder, FemLINKPACIFIC,
Board Co-chair of the Global Fund for Women
5:00pmPT/8:00pmET
Sharon Bhagwan Rolls is a Fiji Islander and a media professional. Sharon enables and empowers community media production to increase the visibility of women's viewpoints and realities, especially rural and young women. During Fiji's second political coup in 2000, as Secretary of the National Council of Women Fiji, she coordinated the Blue Ribbon Peace Vigil and the Women's Action for Democracy and Peace. She helped establish FemLINKPACIFIC, a community media organization that advocates for women as decision makers in the long-term transformation of Fiji. @sharonfiji

Co-Founder, Tribeca Film Festival and Executive Chair, Tribeca Enterprises
9:20amPT/12:20pmET
Ms. Rosenthal has distinguished herself as a leading film producer, with a roster of critically acclaimed and commercially successful films, including Meet the Parents, Meet the Fockers and About a Boy. In addition to co-founding Tribeca Enterprises in 2003, Ms. Rosenthal co-founded Tribeca Productions in 1988 with Robert De Niro and the Tribeca Film Festival in 2001 with partners Craig Hatkoff and Robert De Niro. She also co-founded the Tribeca Film Institute, with programs that reach over 25,000 New York City students. @janetribeca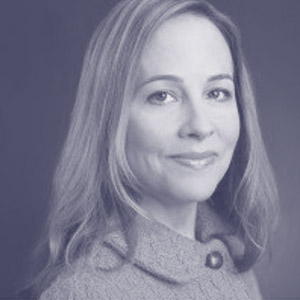 Andrea Dew Steele, President and Founder, Emerge America
Panelist, Lucasfilm, San Francisco, 7:45pmPT/10:45pmET
Andrea Dew Steele is the President and Founder of Emerge America. She is an advocate for increasing the number of women in elected office at every level and is motivated by a commitment to progressive politics. Andrea co-founded Emerge California in 2002 to get more women elected to office in Northern California. Andrea developed a top notch training program and in 2005 she founded Emerge America to replicate the model in all 50 states. @dewsteele

Yong Jing Teow, Economist, PricewaterhouseCoopers

1:45pmPT/3:45pmET
Yong Jing Teow is an economist at PwC. As a young female professional, Jing has a close personal interest in ensuring that women realise their full potential at work. She is the lead author of the PwC Women in Work Index and Women Returners: The £1 billion career break penalty for professional women.My twitter handle is @yjteow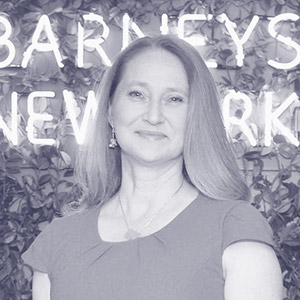 Amy Elaine Wakeland, First Lady of Los Angeles
Panelist, Neuehouse, Los Angeles
7:10pmPT/10:10pmET
A political strategist, public policy expert, and advocate for children and families, Wakeland is active with organizations and campaigns combating sexual and domestic violence, empowering women and girls, and serving Los Angeles's most vulnerable residents. She recently led successful efforts to fund and complete the City's first-ever data driven analysis of the status of women and girls and to expand the city's Domestic Assault Response Teams (DART) to all police divisions in the city.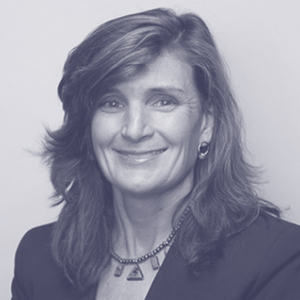 Gwen Young, Director, Global Women's Leadership Initiative and Women in Public Service Project at the Wilson Center
Panelist, National Museum of Women in the Arts 6:40pmPT/9:40pmET
Gwen Young advocates for the role girls and women play in political, social and economic development. Ms. Young has also worked on issues of women's entrepreneurship including tools to ensure access to finance. An attorney, she has worked as a professional advocate for women and human rights in corporate law settings, and provided humanitarian law and advocacy training to deal with sexual and gender based violence in conflict ridden zones. @gwenkyoung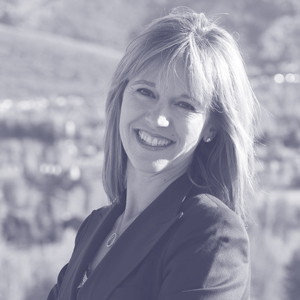 Jacki Zehner, Founding President, Women Moving Millions Inc, Former Partner Goldman Sachs
10:15amPT/1:15pm ET
As President of The Jacquelyn and Gregory Zehner Foundation, Jacki funds a wide variety of projects and organizations, with a particular focus on women's rights, women's foundations, movement building, and media. Since 2012, Jacki has served as the Chief Engagement Officer and was the founding President of Women Moving Millions (WMM), a community of of donors who have collectively given over $1 billion to female- focused organizations. Jacki was a Partner and Managing Director at Goldman Sachs, where she was the youngest woman and first female trader to make partner. @jackizehner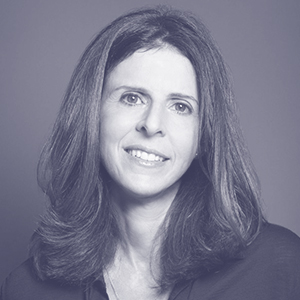 Amy Ziering, Emmy Award-Winning Filmmaker
4:30pmPT/7:30pmET
Amy Ziering is a two-time Emmy Award-winning and Academy Award-nominated documentary filmmaker. Her most recent film, The Hunting Ground, won the Producer's Guild of America's Stanley Kramer Award and was nominated for the Academy Award for Best Original Song. Her documentary, The Invisible War, is a groundbreaking investigation into the epidemic of rape in the US military and won the 2014 Emmy Awards for Best Documentary and Outstanding Investigative Journalism, Long Form. platforms, including linear television, digital video, and emerging social media. @amyziering