Character Day 2018 Highlights
The fifth annual Character Day was such an amazing success! Here were some of the highlights: over 200,000 live events in schools, companies, congregations, and homes in countries all over the world screening films and engaging in discussion about #CultivatingCharacter. People tapping in online from nearly all 195 countries in the world; Press highlights including CNN, Forbes, NBC, NPR, CNET, and more; and 700,000 views of our live stream programming, live from our studio in San Francisco.
We brought 17 speakers into the live stream including Krista Tippett from On Being,  Lieutenant General Anthony J. Cotton from the U.S. Airforce, Angela Duckworth who is the Best Selling Author of "Grit", and many more. We also tapped into events around the globe from Bulgaria, Hong Kong, Mississippi, Texas, Massachusetts, and Kansas.

All this with one theme: #CultivatingCharacter, discussing how we are all works in progress.
Photos from Around the World
One of the most exciting components of Character Day is following social media with everyone sharing photos of their events from around the globe. Here are some of our favorites but visit Facebook, Twitter, or Instagram and use the hashatg #CultivatingCharacter to follow the whole thread.
Snapshot of Events
Blagoevgrad and Sofia, Bulgaria: Schools, organizations, and local experts around Bulgaria came together to host workshops, public discussions, and school events in Blagoevgrad and the capital city, Sofia. They had amazing panelists and engaged television and radio programs as well.
Hong Kong: Hong Kong, engaged elected officials, celebrities, and more in this years flagship Character Day event in Telford Plaza, one of the biggest malls in Hong Kong.
Amarillo Callegiate Academy in Texas had a full day of community service visiting retirement homes, hospice centers, and local homeless shelters. The students had brainstormed on which activities they would like to bring to their community and shared with us what they were grateful for.
Students at Leland High School in Mississippi made art boards that showed their top character strengths and what they need to try and improve on. We loved seeing everyone's #Creativity shine through!
Students from Lexington High School in Massachusetts took the VIA survey, watched 30,000 Days, and shared with us some of the best pieces of advice they have ever received.
We got seronaded by McClure Elementary School in Kansas! They also shared with us some of their top character strengths.
Refinery29: We tapped in live to Refinery29 Headquarters in downtown NYC as they hosted a cocktail reception for all employees with a build your own character strengths wall.
Watch Special Guests and Live Events
We live streamed an amazing lineup of experts, events, and conversations around the globe. Watch all speakers and events.  Read bios of all the guests here.
Sampling of our Best Pieces of Advice
Watch Films
In addition to the flagship film The Science of Character (8 mins), as well as 30,000 Days (11 mins), The Adaptable Mind (11 mins), The Making of a Mensch (11 mins), and several new, amazing films for all different ages from our partners, this year we're also offered our award-winning feature film Connected. This film, which premiered at Sundance in 2011, explores questions around meaning and purpose and interdependence in today's hyperconnected world, and is in many ways the beginning of our whole journey with Let it Ripple Film Studio and Character Day.
10 Daily Practices

Engage with Discussion Materials
We offer hands-on discussion kits for all events. You can also use our online discussion materials for all ages. Materials are also translated in Spanish.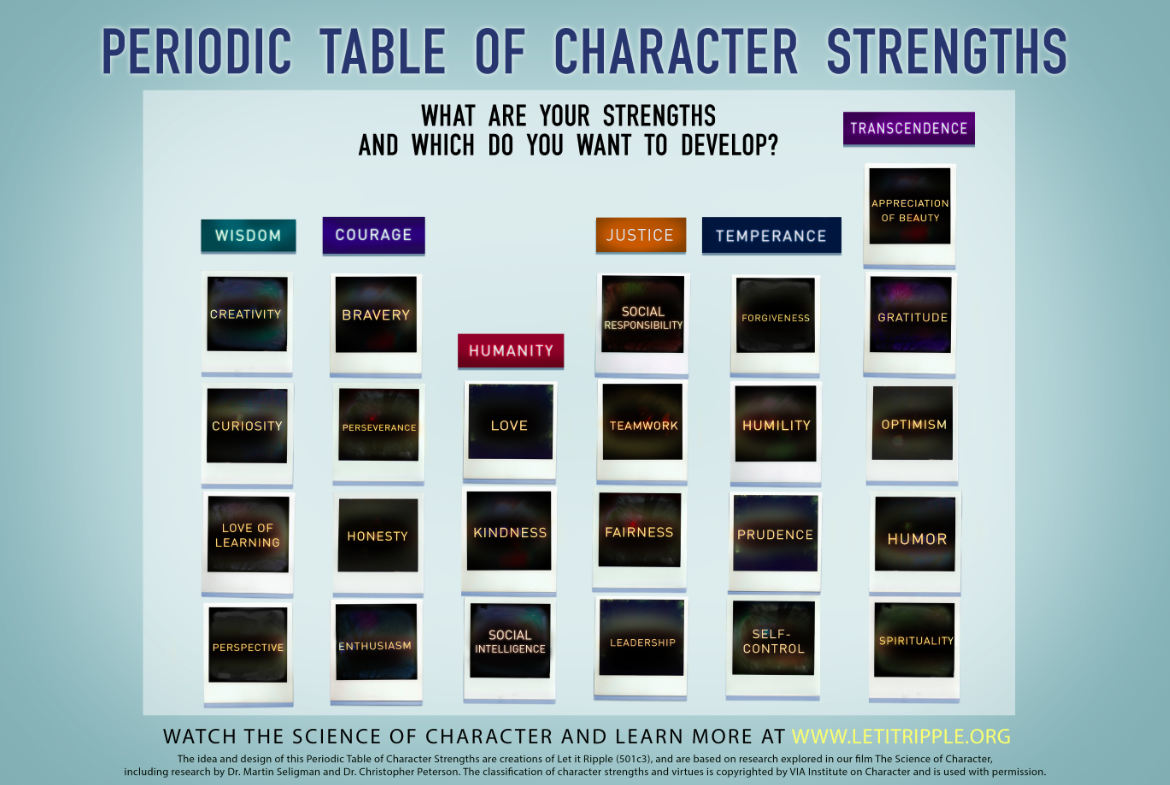 Use the Education Hub
Looking for more resources for year round programming? Check out our educational hub that we built to bring together over 5,000 curated resources from our amazing partners!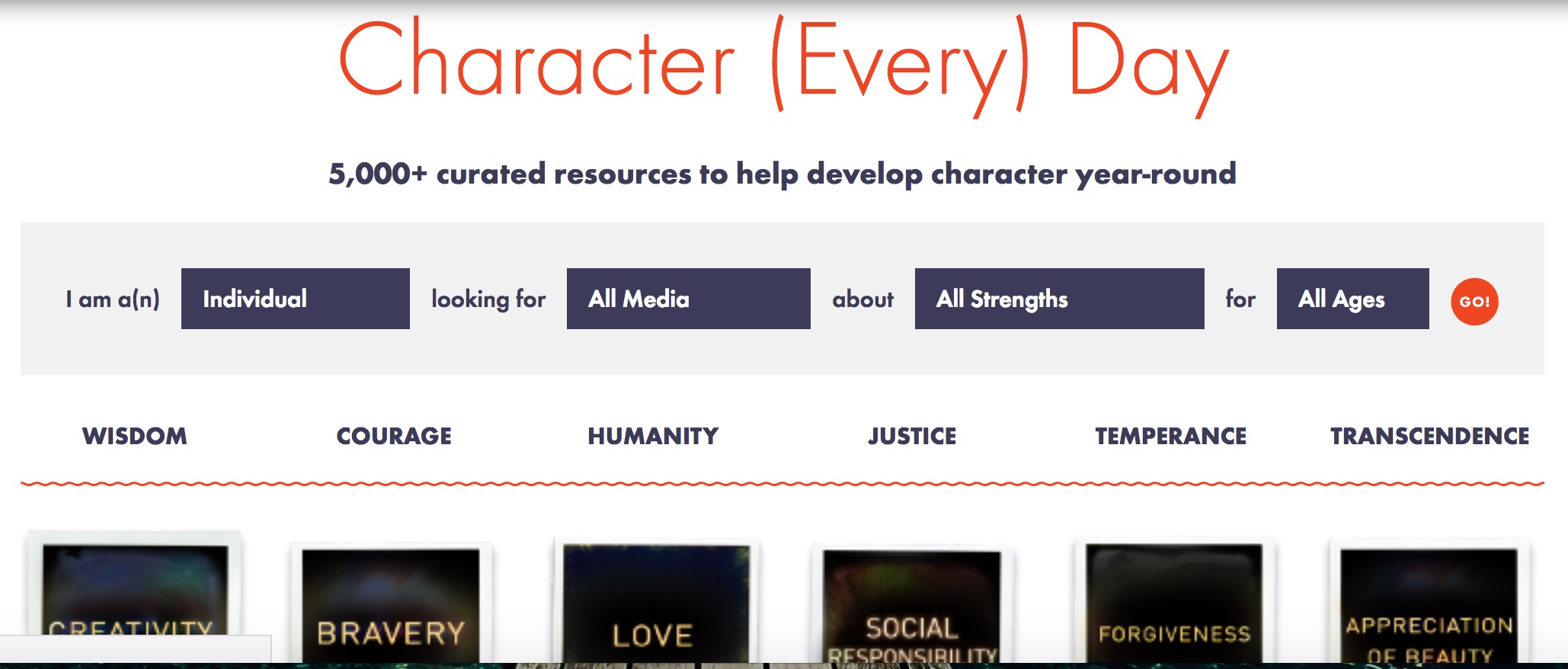 Join Ambassador Program
Join hundreds of Character Day Ambassadors around the globe who are passionate about cultivating character. Join the Facebook group for a dynamic conversation, to share your resources, learn how to make the most of your Character Day event, and to meet fellow thought leaders around the world.

Partners and Sponsors