Character Day 2017
Global Q&A Speakers
The Global LiveCast Q&A will be live beginning at 6am PT on Character Day, September 13th. There will be a new speaker every 30 minutes, and you'll be able to watch and ask questions through both characterday.org and on Facebook. Below is the amazing lineup of speakers who will be talking about the importance of character development from all different perspectives, and across all parts of society. More speakers are being added daily, so stay tuned! Speakers are listed in alphabetical order by first name.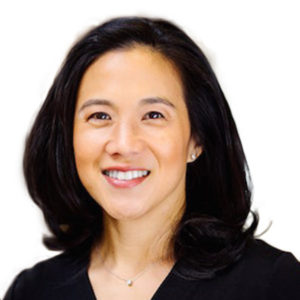 Angela Lee Duckworth, Academic, Psychologist and Author of Grit
11:00amPT/2:00pmET
Angela Duckworth is the Founder and CEO of Character Lab, a nonprofit whose mission is to advance the science and practice of character development. Angela studies grit and self-control, two attributes that are distinct from IQ and yet powerfully predict success and well-being. A 2013 MacArthur "Genius" Fellow, Angela has advised the White House, the World Bank, NBA and NFL teams, and Fortune 500 CEOs. Her book Grit: The Power of Passion and Perseverance is a New York Times bestseller.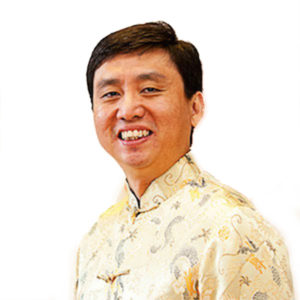 Chade-Meng Tan: Former Head of Personal Growth at Google and Founder of "Search Inside Yourself Leadership Institute."
3:00pmPT/6:00pmET
Chade-Meng Tan (Meng) is a Google pioneer, award-winning engineer, international bestselling author, thought leader and philanthropist. He retired from Google as its "Jolly Good Fellow" at the age of 45. He is the Chairman of the Search Inside Yourself Leadership Institute and Co-chair of One Billion Acts of Peace, which has been nominated eight times for the Nobel Peace Prize. He is an Adjunct Professor at the prestigious Lee Kuan Yew School of Public Policy at the National University of Singapore.

Dawn Engle, Co-Founder and Executive Director of PeaceJam Foundation
7:30amPT/10:30amET
Nominated eight times for the Nobel Peace Prize, Dawn Engle created The PeaceJam Foundation to develop young leaders and engage them in their communities. The foundation now has thirteen Nobel Peace Prize Laureates including the 14th Dalai Lama and Archbishop Desmond Tutu. She is also the co-director of the award-winning documentary film, PEACEJAM, and co-author of the book, PeaceJam: A Billion Simple Acts of Peace.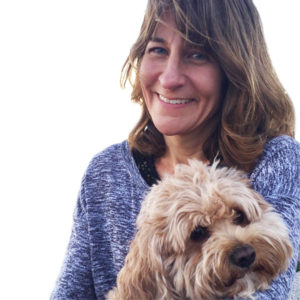 Dr. Elena Man, Pediatrician at Carlisle Pediatric Associates
10:00amPT/1:00pmET
Dr. Elena Man graduated from Harvard Medical School and completed her pediatric residency at Children's Hospital of Philadelphia. Before attending medical school, Dr. Man taught at The Dalton School in NYC. Her love of children and teaching has continued, and she is currently on faculty at The REACH Institute, delighted to teach other providers how to augment their care of children. She is an enthusiastic supporter of the REACH mission to ensure that the most effective, scientifically proven, mental health care reaches all children and their families.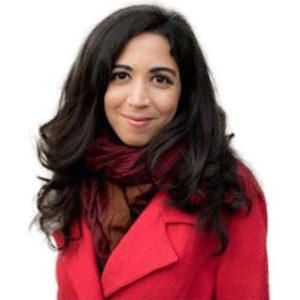 Emily Esfahani Smith, Author and Journalist
1:45pmPT/4:45pmET
Emily Esfahani Smith is the author of The Power of Meaning: Finding Fulfillment in a World Obsessed With Happiness. As a writer, she draws on psychology, philosophy, and literature to illustrate the human experience–why we are the way we are and how we can find grace and meaning in a world that is full of suffering. She is also an instructor in positive psychology at the University of Pennsylvania, as well as an editor at the Stanford University Hoover Institution.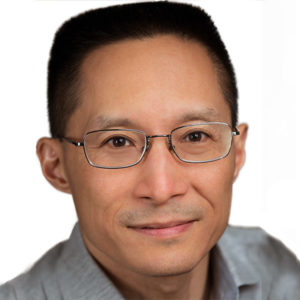 Eric Liu, American Writer, and
Founder of Citizen University
9:30amPT/12:30pmET
Eric Liu is the founder and CEO of Citizen University and executive director of the Aspen Institute Citizenship and American Identity Program. He is the author of several books, including "You're More Powerful Than You Think: A Citizen's Guide to Making Change Happen," "A Chinaman's Chance," "The Gardens of Democracy," and "The Accidental Asian." Eric served as a White House speechwriter and policy adviser for President Bill Clinton. He is a regular columnist for CNN.com and a correspondent for TheAtlantic.com.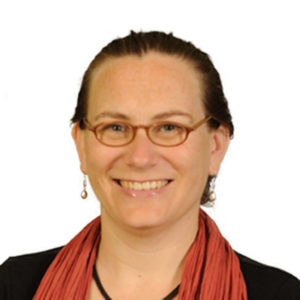 Rabbi Lee Moore, Director of Jewish and Organizational Learning
10:45amPT/1:45pmET
Rabbi Lee Moore is Director of Jewish and Organizational Learning at Lippman Kanfer Foundation for Living Torah and Senior Jewish Educator for Hillel at Kent State, serving both organizations since 2010 when she was ordained from Hebrew College. She has developed conceptual work on models such as Jewish fluency, Jewish sensibilities and applied Jewish wisdom, as well as the Jewish Sensibilities Deck.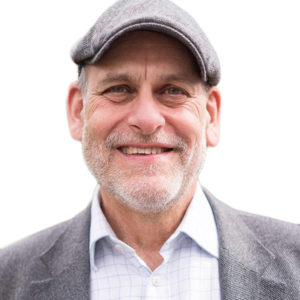 Alan Morinis, Anthropologist, Filmmaker, and Writer
10:30amPT/1:30pmET
Alan Morinis has been a leading figure in the contemporary revival of the Mussar movement. He is the founder and dean of The Mussar Institute, an institute committed to advancing the Jewish path of character development and spiritual growth leading to awareness, wisdom, and transformation. He was trained as an anthropologist as a Rhodes Scholar at Oxford University. His scholarly expertise is in the study of religious pilgrimages, especially in Hinduism.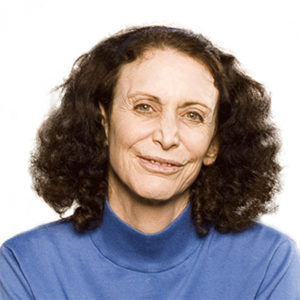 Jane Golden, Founder and Executive Director of Mural Arts Philadelphia (Mural Arts)
2:00pmPT/5:00pmET
Under the driving force of Golden's direction, Philadelphia-based Mural Arts has created more than 3,800 works of public art through innovative collaborations with community-based organizations, city agencies, nonprofit organizations, schools, the private sector, and philanthropies.  Through these partnerships, she has developed innovative and rigorous programs in youth art education, restorative justice, and behavioral health that have made it possible for thousands to experience and witness the power of art.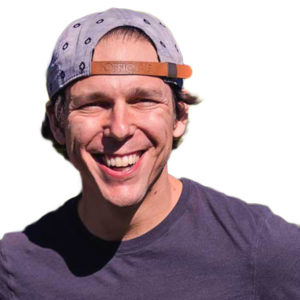 Joe Beckman, International Speaker, Leadership Trainer
8:00amPT/11:00amET
Joe Beckman has spent the last 15 years speaking with students, educators, and parents in educational settings all over the world with one simple mission: to reclaim human connection. Now a highly sought after international speaker, Joe has used his infectious energy, humor, and passion in over 1,000 schools; positively impacting nearly half a million people worldwide.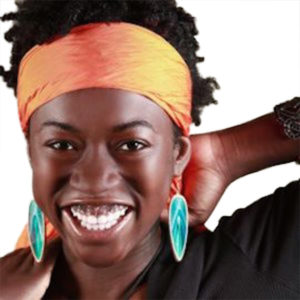 Joy Buolamwini, Founder of Algorithmic Justice League, Researcher at MIT
Media Lab
4:00pmPT/7:00pmET
Joy Buolamwini is the founder of Code4Rights, a graduate researcher with the Civic Media group at the MIT Media Lab, and leader of the Algorithmic Justice League, which fights bias in machine learning. She  creates learning experiences to develop social impact technology and writes about inclusive code. Joy is a Rhodes Scholar, a Fulbright Fellow, an Astronaut Scholar, a Google Anita Borg Scholar, and speaker giving talks at TEDx, the White House, and the Vatican.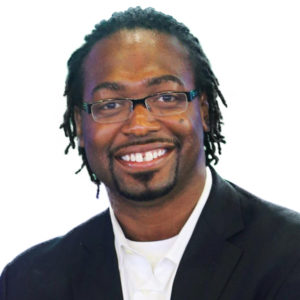 Kalimah Priforce, Headmaster CEO of Oakland-based Qeyno Labs
11:30amPT/2:30pmET
Kalimah Priforce is committed to eliminating barriers to human potential as the Headmaster CEO of Qeyno – industry leader for the inclusive innovation ecosystem. Qeyno is home to Hackathon Academy, the first pop-up school that prepares youth and their mentors to build web and mobile apps that accelerate college and career pathways in STEAM (Science, Technology, Engineering, Art Design, and Mathematics). From Tech EQuity Week's multi-city world's fair to Moonshot Q's product development school for college students and pre-professionals, Qeyno creates opportunity for all.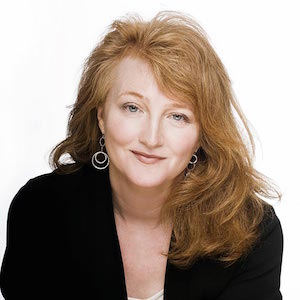 Krista Tippett, Journalist, Author,
and Entrepreneur
7:00amPT/10:00amET
Krista Tippett is a peabody-award-winning broadcaster and creater and host of the acclaimed public radio program and podcast "On Being", which takes up the great animating questions of human life: What does it mean to be human and how do we want to live? In 2014, Tippett was awarded the National Humanities Medal by U.S. President Barack Obama. Her book Becoming Wise: An Inquiry Into the Mystery and Art of Living is a New York Times Best-seller.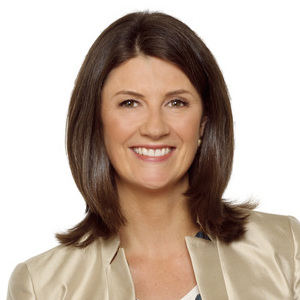 Lea Waters, Psychologist, Researcher, Consultant, Author and Public Speaker
2:30pmPT/5:30pmET
Specializing in positive psychology, strength-based parenting and positive education, Lea has been a psychology researcher at the University of Melbourne for over 20 years and has published close to 100 scientific journal articles and book chapters. Her new book "The Strength Switch" has been hailed as a game-changer for parents seeking to bring out the best in their children. Lea works with schools and parents across the globe and her research has been featured in media such as the Wall Street Journal, TIME, The Atlantic and the Washington Post.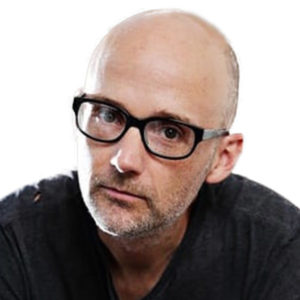 MOBY, Musician, DJ, Photographer, Author and Animal Rights Activist
12:00pmPT/3:00pmET
Moby is an American electronic singer-songwriter, author and activist. Moby has also co-written, produced, and remixed music for Michael Jackson, David Bowie, Daft Punk, Brian Eno, New Order, Public Enemy, Guns N' Roses, Metallica, Soundgarden, and others. Moby is a dedicated vegan, an animal rights activist, and an outspoken advocate of Tibetan independence and an active volunteer for many nonprofit organizations, including MoveOn and the Humane Society. In 2016 he released a memoir about his life, New York City, and music, called Porcelain: A Memoir.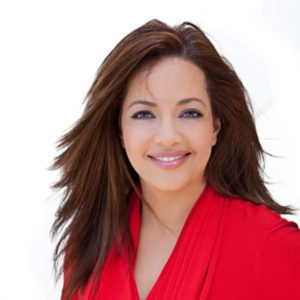 Dr. Nelly, Producer of MomTalk TV , Psychologist, Consultant, PeaceLearning Parenting
1:30pmPT/4:30pmET
Dr. Nelly Farnoody-Zahiri is a keynote speaker and a world-renowned clinical psychologist who specializes in working with children and families. Her expertise is in the area of Mindfulness, Eastern & Western Integration, Cross-Cultural Psychology, and Conscious  & Peace Learning Parenting. She's the author and founder of the International Center For Peace Learning Parenting and the popular MomTalk LA TV Show at Andisheh TV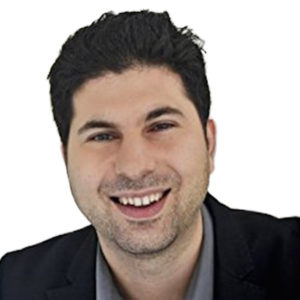 Scott Barry Kaufman, Psychologist
and Author
3:30pmPT/6:30pmET
Scott Barry Kaufman is known for his research and writing on intelligence and creativity. He is currently scientific director of the Imagination Institute, and conducts research in the Positive Psychology Center at the University of Pennsylvania, where he also teaches the popular undergraduate course Introduction to Positive Psychology. His writing has appeared in The Atlantic, Scientific American, Psychology Today, Harvard Business Review, and Scientific American. His latest book is Wired to Create: Unraveling the Mysteries of the Creative Mind.
Shabnam Mogharabi, CEO and Executive Producer at SoulPancake
12:30pmPT/3:30pmET
Shabnam Mogharabi joined SoulPancake at its launch in March 2009 as the co-director of content. She is one of the co-authors of the New York Times bestselling book SoulPancake: Chew on Life's Big Questions.SoulPancake spreads joy and celebrates the human experience by producing and curating uplifting, thought-provoking content that is distributed on television, online, and at live events.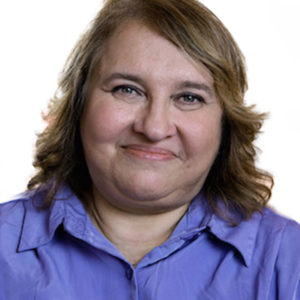 Sharon Salzberg, World-Renowned Teacher, New York Times
Bestselling Author
1:00pmPT/4:00pmET
Sharon Salzberg is a central figure in the field of meditation, a world-renowned teacher and NY Times bestselling author. She has played a crucial role in bringing meditation and mindfulness practices to the West and into mainstream culture since 1974, when she first began teaching. She is the co-founder of the Insight Meditation Society in Barre, MA and the author of ten books including NY Times best-seller, Real Happiness, her seminal work, Lovingkindness and her forthcoming release by Flatiron Books, Real Love.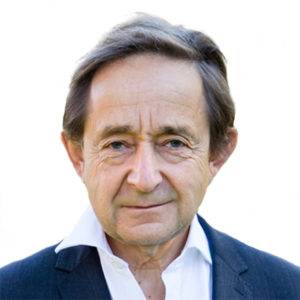 Sir Anthony Francis Seldon, Leading Educational Commentator
8:30amPT/11:30amET
Anthony Seldon is a leading authority on contemporary British history and education and Vice-Chancellor of the University of Buckingham. He was formerly Master of Wellington College, one of the world's most famous independent schools. He is author or editor of over 40 books on contemporary history, politics and education and is the author on, and honorary historical advisor to, Downing Street. He is also the co-founder and first director of the Centre for Contemporary British History, and is the co-founder of Action for Happiness.
Soren Gordhamer, Founder and
Host of Wisdom 2.0
9:00amPT/12:00pmET
Soren Gordhamer is the founder of Wisdom 2.0, the annual event exploring living with greater mindfulness in the digital age. The author of the book, Wisdom 2.0, Soren has interviewed many of the leaders in the technology community, including founders of Facebook, Twitter, and eBay, on ways to consciously engage in our time. Soren has spoken on or taught mindfulness to people around the world — from youth in New York City's juvenile halls, to trauma workers in Rwanda, to staff a Google's corporate headquarters.
Interviewers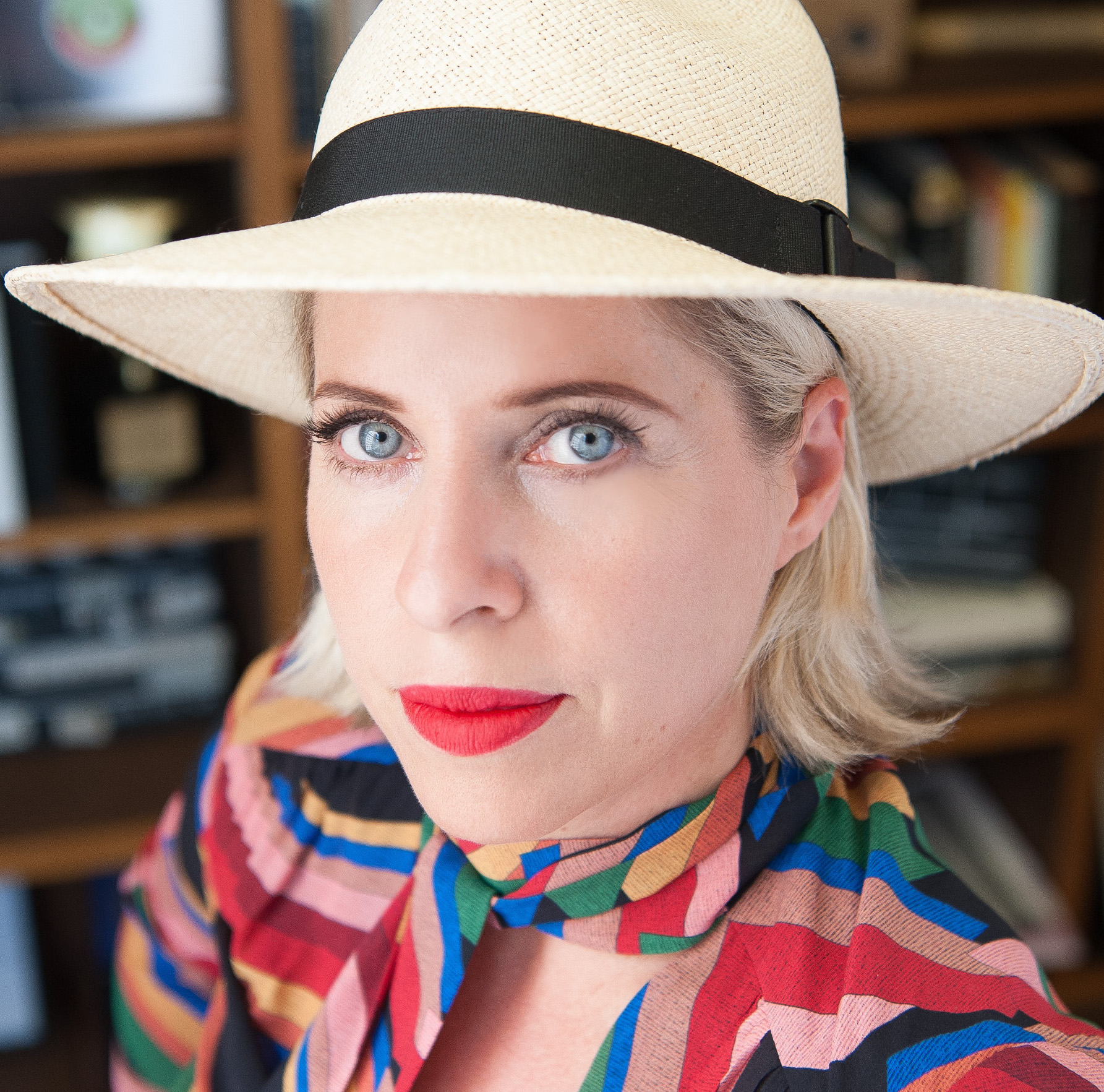 Tiffany Shlain, Filmmaker, Founder of The Webby Awards, and Co-founder of Character Day & 50/50 Day
Tiffany Shlain leads the Let it Ripple studio that orchestrates Character Day & 50/50 Day. She is an Emmy-nominated filmmaker and founder of The Webby Awards. Her films and work have received over 80 awards and distinctions including the Albert Einstein Foundation selection of Tiffany for the Genius100 book, inclusion on NPR's list of best commencement speeches and her films have premiered at The Sundance Film Festival, received a Disruptive Innovation Award from Tribeca Film Festival and is part of The US State Department American Film Showcase. She is the director of all of the Character Day films and is a Henry Crown Fellow of The Aspen Institute.

Makenzie Darling, Director of Strategic Partnership and Engagement
Makenzie Darling is director of strategic partnerships for Let it Ripple, Character Day, and 50/50 Day. Her speciality is combining these partnerships and her marketing expertise to execute events that bring about social change. Her background is in educational technology in the K-12 and Higher Education space discussing ways in which students can improve outcomes through technology and experiential learning.  She is passionate about education, especially when it relates to one's character, interpersonal relationships, and helping to forge leaders of our next generation. In her spare time she loves to travel to different places, immersing herself in new cultures. She also loves to paint, write and explore new music.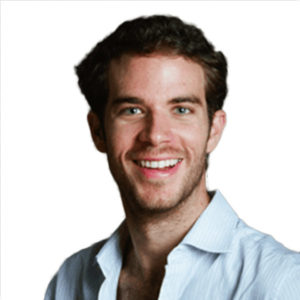 Alejandro Adler, Well-Being Scientist
7:00amPT/10:00amET
Alejandro Adler is a well-being scientist and a postdoctoral fellow at the Positive Psychology Center at the University of Pennsylvania. He works under the leadership of Dr. Martin Seligman, the founder of Positive Psychology. His research focuses on well-being, education, and public policy. Currently, Alejandro is working with the governments of Australia, Bhutan, Nepal, India, Mexico, Peru, and the USA to infuse curricula across schools in these countries with Positive Psychology and to measure the impact of these interventions on youth well-being.