HIGHLIGHTS FROM CHARACTER DAY 2015
6,784 screenings at schools, classrooms, workplaces, and organizations.
Events were held in 41 countries, on all inhabited continents. (There wasn't one in Antarctica this year;)
People from over 125 countries tapped into the conversation online.
Over 35 million Twitter and press impressions and engagements.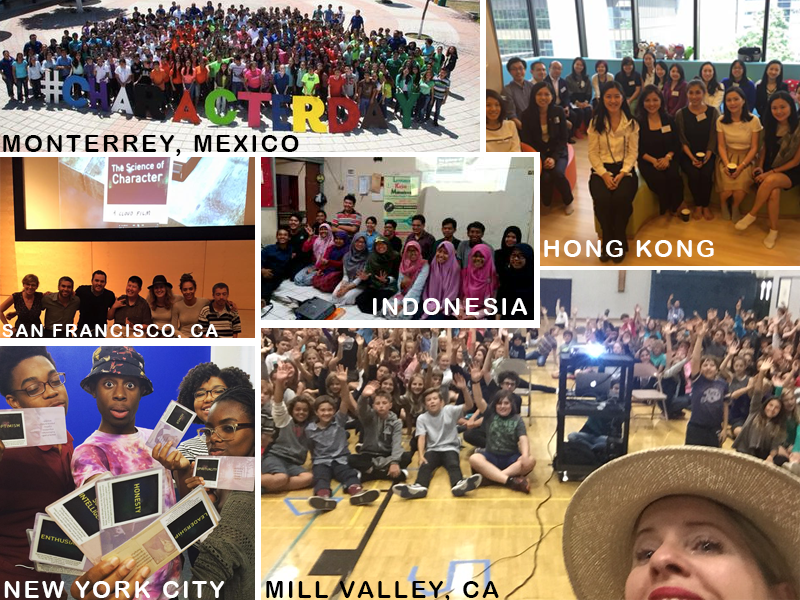 HIGHLIGHTS FROM CHARACTER DAY 2014
11.9 Million Impressions on Twitter. Highlights included Twitter love from The White House and US Secretary of Education Arne Duncan
Over 1500 schools and organizations participated
People tapped in from over 120 countries and 3000 cities.
The US State Department had screenings in DC and embassies around the world including Egypt, Vietnam, and many more.
Experts in character education from Harvard, Yale, UC Berkeley, and more led conversations on a virtual global Q&A.
Volunteers helped translate the film into 14 languages: Arabic, Bulgarian, Chinese, French, German, Hindi, Japanese, Norwegian, Persian, Romanian, Russian, Serbian, Spanish, Swahili.