Speaking Engagements

Included on NPR's list of "Best Commencement Speeches, Ever" and named one of Newsweek's "Women Shaping the 21st Century," Tiffany Shlain is an award-winning filmmaker, founder of the Webby Awards, and dynamic speaker known for her visually stimulating, big picture, provocative, inspiring, and engagingly funny keynotes. With clips from her films in the background, Tiffany brings audiences on a ride that will make them think, laugh, connect, and think some more in a way that most keynote settings don't generally experience.
Tiffany Shlain keynotes and speaks around the world at a wide range of events. If you're interested in having Tiffany Shlain speak at your event, please contact Sawyer Steele at sawyer@letitripple.org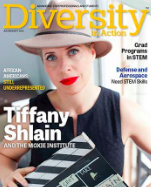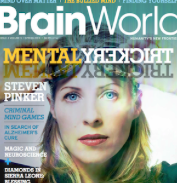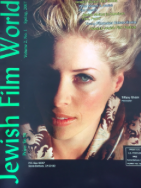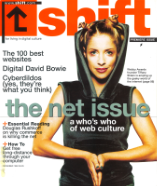 Speaking Topics:
Internet| Society | Technology
Women, Gender Equity, and Leadership
Tech Shabbats | Unplugging
Leadership | Vision
The Art of Negotiating
Filmmaking and the Creativity Process
Jewish Identity
Creating Global Movements

Internet | Society | Technology
The Single Most Important Thing You Need to Understand About the Power of Technology
What Does it Mean to be "Connected" in the 21st Century?
How the Internet is Causing Us To Think More Interdependently
The Participatory Revolution: What Your Organization Needs to Understand
The Importance of Regularly Unplugging
How the Rules of the Film Industry are Being Rewritten by The Web
Digital DNA: Why Humans Need to Connect Online and How it's Changing Us
Online Culture: The Attributes of a New Culture.
How The Web is Changing the Way We Work, Play, Love, Learn & Live

Tech Shabbats | Unplugging
What is a "Tech Shabbat?"
What Does it Mean to be Connected in the 21st Century, and What Does Day-of-Rest Mean?
Where is All This Technology and Connectedness Taking Us?
The Unexpected Benefits of Unplugging

Leadership
Making Things Happen: How to Use The Web, Moxie, and Creativity to Turn an Idea into Reality
Leading in a Connected World.
Shaping Social Change: How to Use The Web as a Vehicle
Social Change in Your Community, at Your School, for Your Cause
The Curvy Path of My Career: For this talk, Tiffany reviews her career and shows several award-winning short films, with two Sundance selections.
---
Filmmaking | Creativity
Cloud Filmmaking
The Creative Process
The Anatomy of a Film: Creating a Film Project
Self-Distributing Films Online

Gender Equity | Leadership
How The Web is Changing the Landscape for Filmmakers
Women & The Web: Technology's Influence on the Way Women Lead, Mother, and Live
Motherhood in the 21st Century
Being a Jewish Woman in the 21st Century
Jewish Identity
American Jewish Identity in the 21st Century
Being a Jewish Woman in the 21st Century
The Tribe: A Case Study on the Film & Discussion Program and the Response